Owner and Artistic Director – Olivia Bartley-Hill
Olivia has been a student of dance since she was in kindergarten. Olivia was invited to dance in the Macy's Thanksgiving Day Parade in New York City. While in New York, Olivia took classes from famous dancers and choreographers such as Frank Hatchett and Steven Boyd with Broadway Dance Center. Throughout her dance career, Olivia has studied with many teachers, dancers, and choreographers; her most influential teacher is Janice Beringer. Olivia completed two summers of dance training at the University of Nevada in Las Vegas, as an Associate degree from Roane State and a Bachelor's degree from the University of Tennessee. Olivia has been teaching dance for fifteen years. In 2002, she tested and became a member of Dance Educators of America. Through conventions, training, and tests, she is now certified to teach all levels of ballet, jazz, tap, modern, pointe, and creative movements, and the first two levels of flamenco, and acro/tumbling. Dance Educators of America is a great organization that keeps Mrs. Bartley-Hill abreast of new information and trends in the dance world. She has also been certified in CPR and first aid. Olivia is the founder and president of Dream Dance Studio, Inc. and will be teaching ballet, pointe, jazz, tap, modern, and creative movement classes this year. While at UT, Olivia performed numerous times as a member of the University of Tennessee Dance Company, and in 2005 was featured on the Company t-shirt. Olivia has been guest choreographer with the Oak Ridge Civic Ballet for "Peter and the Wolf." She was also the dance teacher for the Florence Crittenton Agency's New Pathways Academy in Knoxville, TN. In November 2009, Olivia took a group of her high school students to dance on National Television in the Macy's Thanksgiving Day Parade. While in NYC, Olivia took class at Broadway Dance Center, and also attended class taught by a teacher from STEPS dance studio. They are currently planning another trip for the 2017 Macy's Thanksgiving Day Parade!

Office Manager – Kay Barley
Kay has a degree in Business Administration, Accounting, and English from Cumberland College. She worked in accounting for several years. She taught in public schools for over twenty years. Kay will be coordinating and working the front desk each night.
Dance Teachers:
Jocelyn Borgers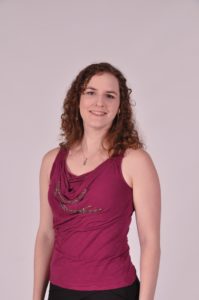 Lauren Bryant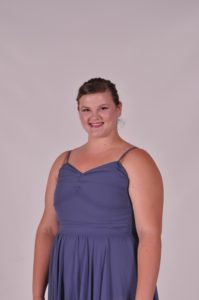 Danielle Johnson
Holly Johnson
Madison Mefford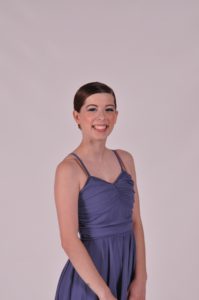 Ashley Weir